The initial stages of the Association of Pharmaceutical Distributors and Retailers in Romania (A.D.R.F.R.) date back to 2003, and since 2011, the Association brings together the main pharmaceutical distribution and retail operators in Romania. Highlighting the strategic role of industry in the Romanian health system, by ensuring patients' access to medicines in the shortest time and in conditions of safety and comfort is the main objective of the Association.
Over the years, A.D.R.F.R. has made a significant contribution to the development and modernization of the pharmaceutical sector at national level and to the improvement of health policies in Romania. Today, it continues to be a constant and reliable partner for both healthcare authorities, professional associations, as well as patient associations.
În baza unui protocol de colaborare semnat cu Ministerul Sănătății în anul 2013,  A.D.R.F.R. face parte din grupurile de lucru constituite la nivel Ministerului Sănătății care tratează teme cu impact major asupra sistemului farmaceutic din România pentru creșterea accesului pacienților români la medicație în cele mai bune condiții. (http://old.ms.ro/comunic ate-presa-print.php?id=12562)
At present, the Association gathers the most important companies in the pharmaceutical distribution and retail market in Romania, providing a diverse and complete product portfolio, available nationwide.
A.D.R.F.R. aims to be one of the main promoters of development and innovation in the pharmaceutical sector in Romania.

As of 2012, A.D.R.F.R. is a full member of the Groupement International de la Repartition Pharmaceutique (GIRP-European Association of Pharmaceutical Distributors-www.girp.eu), an umbrella organization bringing together national associations from 34 European countries, representing over 750 wholesalers, including major pan-European healthcare distribution companies.
In addition, since 2019, A.D.R.F.R. is a member of the European Federation of Pharmacy Chains (EFPC - European Federation of Pharmacy Chains - www.eufpc.eu), a regional alliance of pharmacy chain associations from Czech Republic, Slovakia, Hungary and Romania, representing more than 2,500 pharmacies and 13,700 specialists in Central and Eastern Europe.
Ensure the access of Romanian patients to the necessary medicines and treatments in the shortest time and in the best safety conditions.
Represent the members of the Association in institutional relationships and public communication with central and local authorities, public institutions, decision makers, opinion leaders, etc.
Represent the members of the Association in professional relationships with the College of Pharmacists, the College of Physicians etc., as well as associations of drug manufacturers, patients, specialists, and other employers' associations.
Developing a partnership with the health authorities in order to identify specific solutions related to the problems that influence the availability of medicines on the Romanian pharmaceutical market, in order to develop sustainable public health programs and policies.
Contribute to Romania's economic development through the members' activity and encourage development and innovation in the Romanian pharmaceutical sector.
Leadership
The Association is led by a Board of Directors consisting of a President and two Vice-Presidents, elected every two years by the General Assembly of Associates. The General Assembly encompasses the general managers of the 8 member companies. The executive management is performed by an Executive Director.
Consiliul Director 2022-2024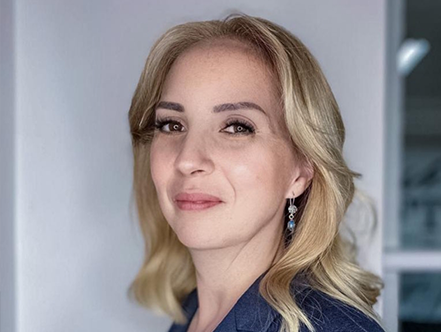 CĂTĂLINA PÎNTEA
President
CĂTĂLINA PÎNTEA
President
Cătălina Pîntea is the Regulatory Affairs Manager of Help Net Farma and Farmexim S.A, with an experience of over 20 years in the pharmaceutical market in Romania. Catalina has a solid expertise on pharmaceutical retail and wholesale, with an in depth understanding of the pharmaceutical sector and the processes throughout the medicine supply chain. Catalina is representing Phoenix Group in institutional relations with relevant authorities and decision makers and also in relation with representative business or industry organizations at national and European level. She played an active role for the successful implementation of major projects of the Phoenix Group and for the development of Help Net pharmacies chain in Romania.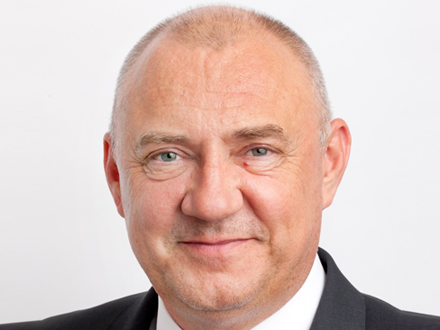 IULIAN TRANDAFIR
Vice President
IULIAN TRANDAFIR
Vice President
With professional experience in the pharmaceutical industry for over 23 years, Iulian Trandafir serves as CEO of Alliance Healthcare Romania since 2012, operating within the same company as of 1997. Iulian graduated from the University Politehnica of Bucharest, where he studied Technology Systems Management and attended Executive MBA courses at Kennesaw State University in Atlanta, USA.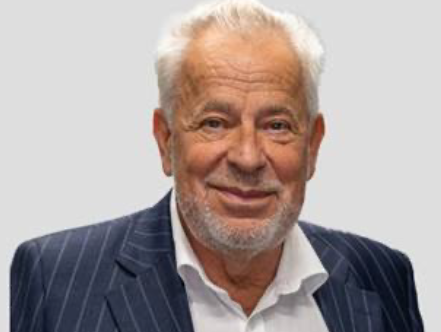 VALENTIN-NORBERT TARUS
Vice President
VALENTIN-NORBERT TARUS
Vice President
Valentin-Norbert TARUS is the Chairman of the Board of Directors and General Manager of the REMEDIA Pharmaceutical Group. In the 90's he founded the first companies in Romania specialized in distribution, import, export, consultancy, marketing of pharmaceutical products. In 2000, he purchased from Fondul Proprietatea the majority stake of Farmaceutica REMEDIA S.A, developing a successful business with national coverage and integrated services: medicine distribution and marketing, as well as pharmaceutical retail through REMEDIA pharmacy chain (taken over in 2020 by the Phoenix Group). REMEDIA is listed on the Bucharest Stock Exchange - bvb.ro - symbol: RMAH. He studied Chemical Engineering - Technologies for organic and pharmaceutical substances at the Polytechnic Institute of Bucharest and holds a postgraduate degree in Foreign Trade, with a dissertation topic on world trade of medicines.
ANCA BABEȘ
Executive Director
ANCA BABEȘ
Executive Director
Anca has over 12 years of experience in Public Affairs, accumulated in national and international projects. Prior to joining the Association, Anca was part of the team of consultants of Grayling Romania and Point Public Affairs where she specialized in the pharmaceutical and healthcare sector. She holds a master's degree in International Business Law earned at Queen Mary, University of London, and graduated from the Faculty of Law at the Alexandru Ioan Cuza University of Iasi.